Announcements & News
2022 Spring Baseball & Softball
Online registration for the spring season is now open! Please register by March 1.
Youth Softball
Programs are available for ages 4-18; age is determined as of January 1, 2022. Fees are based on residency, age level and uniform needs. Home games and practices are typically held in Hellam and Lower Windsor Townships. The season runs April – July.
Youth Baseball
Programs are available for ages 5-16; age is determined as of May 1, 2022. Fees are based on age level and residency. Home games and practices are typically held in Hallam and Craley. The season runs March – June/July based on age level.
Hellam Horseshoe League
League play begins Tuesday, June 7, 2022 at the Hallam pits behind the baseball field on W Beaver Street. The league runs every Tuesday for 12 weeks.
Warm Ups: 6:00pm

Start Time: 6:30pm

For more information, call Barry at 717-755-4406
Flinchbaugh's Market Giving Trees
Our Giving Tree is on display at

Flinchbaugh's Market

and the voting has begun! A $1 ticket supports us and other local community organizations. All dollars raised go directly to each group, with the winner earning a cash prize from Flinchbaugh's too!
Organizations represented this season:
The Friends of the Kreutz Creek Library
Cub Pack 6
Eastern York Rec
SLK Foundation
York XL
York Suburban Food Closet
Trees will be featured until Christmas.
SPRING SOCCER REGISTRATION - DEADLINE NOVEMBER 5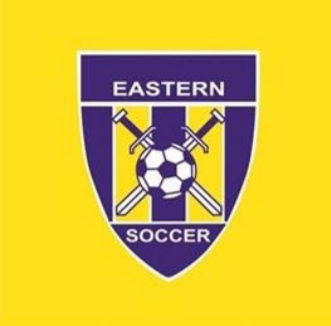 Spring registration is currently closed.
Spring Registration is subject to roster availability! Don't wait!

Registration is open for teams that have availability. Several teams are full, as priority goes to players returning from the fall season. Those who played in the fall do not need to re-register. Registration closes on November 5th before a late fee will apply. For teams that are full, please email
presidenteysc@gmail.com
if you would like to be placed on a waitlist. If we have enough inquires, we may be able to create additional teams.
Website Link: https://system.gotsport.com/programs/79474Q914?reg_role=player
Registration Costs:
Residents: Hallam Borough, Hellam Township and Lower Windsor Township: $85Non-Resident: $95
Sibling Discount: $10 discount per each additional sibling
Late Fee: Applies after November 5
Dates: Season begins in late March until late May/June (depending on weather)
Locations: Barshinger Fields is the home site. U9 and above participate in the CPYSL/LANCO Soccer League which consists of multiple Travel divisions (1, 2, 3).
U6-U8 (Coed)
U6 (Coed) (2016 & 2017)
U8 (Coed) (2014 & 2015)
Practices: Typically M/W or T/Th
Games: Saturday mornings & occasional weeknight (all games at Barshinger Fields)
League: In-House
Uniforms: Players will receive a T-shirt, shorts & socks (Fall only or new spring players)
Equipment Required: Shin guards, Water bottle, soccer cleats (highly recommended) or sneakers, size 3 soccer ball encouraged.
U9 & Older (Boys & Girls)
U9/U10 Boys (2012 & 2013)
U11/U12 Boys (2010 & 2011)
U13/U14 Boys (2008 & 2009) = FULL
U9/U10 Girls (2012 & 2013)
U11/U12 Girls (2010 & 2011)
U13 Girls (2009) = FULL
U14/U15 Girls (2007 & 2008) = FULL
Games: Saturdays & Sundays
Evaluations: Skill evaluations may be held to determine team placements.
Uniforms: Players will receive jersey, shorts & socks (Fall only or new spring players)
Equipment Required: Water bottle, soccer cleats, shin guards, and soccer ball (U9-U12 size 4, U13-U19 size 5)
Ways to Support EYRA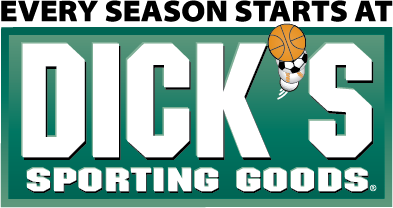 We would like to thank DICK'S Sporting Goods for their commitment to youth sports and helping us provide quality community programs. They have donated sports equipment to support our soccer, baseball and softball programs.
Please consider supporting Eastern York Recreation Authority every time you shop Amazon. Your purchases help us expand our programs and services.


Shop at

AmazonSmile

, select us as your charity, and Amazon will donate to our organization.
Thank you!
Online Program Registration
This site is used to provide information on programs, facilities and EYRA updates, and an easier registration process for our participants.
By creating a membership account, your registration process will be easier.


You will have the ability to regist

er and pay online with a credit card.
Resident Fee = Hallam Borough, Hellam Twp & Lower Windsor Twp;

If you live in Hallam or Hellam, please use York as your city to receive the resident rates.

NOTE: Credit cards have a 3% convenience fee. VISA/MasterCard/DISCOVER accepted.
Some programs may require an alternate registration (on-site or another link).
For some programs, you can register by mail or drop in with check or cash.
Participants will be able to check programs status.
Facility information and directions.
Questions? Please contact us at 717-487-5295 or eyrecauthority@gmail.com.
Thank you!